THE INTERNET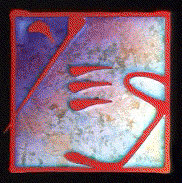 DISCOGRAPHY PAGE
Yescography logo created by Don J. Thorpe
---
Greetings, This page is the home of Yescography, the Yes discography home page. This page will contain information and reviews on the many Yes albums, solo albums and related bands. My goal is to make this the most complete Yes discography as possible. Any information that you may have to make this discography complete is more than welcome. You can send it to me via email at:
Matthew Putzel
Wow! This page is coming a long quite nicely. I've received lots of contributions the last couple of weeks. The discography is really shaping up! I'd like to thank all of the people who have contributed. I'd also like to thank Don J. Thorpe for all his great logos. As always, any contributions are welcome! Please select the Format link below to see what format any contributions should be in.
FORMAT
I will also include links to the many other Yes sites on the web. If anyone else out there has a Yes related web page, I would appreciate them adding a link to my page. Drop me a line when you do and I will make sure I will add a link to yours. Enjoy your visit.
---
Select a discography category
Yes Albums
Solo Albums
Compilation Albums
Other Bands With Yes Members
Promos and Rarities
Other Yes Related Special Items
---
Links To Other Sites
Other Yes Related Sites
---
WHATS NEW
Click here to see what's new
Created December 17, 1995
Last Update March 5, 1996
Please note: This page is still under construction. It is updated about once a week as more and more albums are added.